We've been busy lately making some small but important enhancements to the dashboard!
You can now customize your app's menu by going to
Settings > App
in your event dashboard!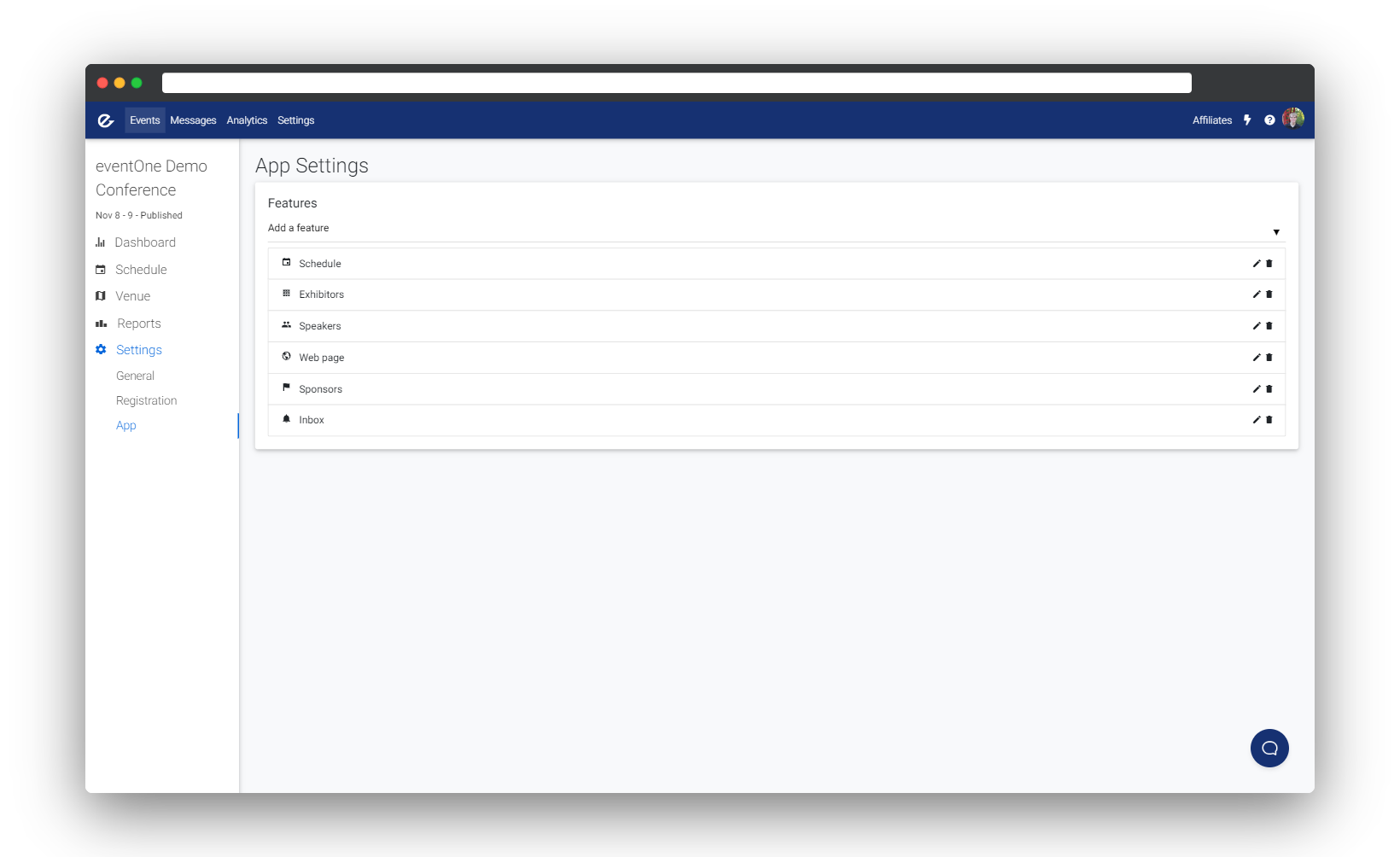 The analytics on the event dashboard are now actually scoped to that event. You can find your global analytics by going to the new global
Analytics
page.
Rich text event descriptions
We have switched out the old plain-text description editor with a new rich-text editor! You can now add some basic formatting (including bold, italicized, and strikethrough) to your event and organization descriptions.